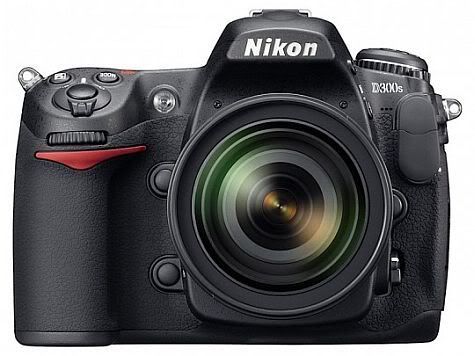 Gatal sungguh aku hari ini nak tulih blog, kata taknak update..kan dah terupdate blog ni…apa da..
Nokia D300s..eh..silap la plak aku..hahaa..sebenarnya Nikon D300s..merupakan model baru yang wat ramai rasa nak sambar..betui ka?Aku tengok harga pun kelip-kelip mata aku..leh dapat motor sebijik weh..
Kalau korang dah penah guna D300s ni tahniah la..Apa yang aku tahu  adalah D300s ni boleh katakan adik sebapa la ngan D300 ni..dan sedatuk la iaitu Nikon..apa lagi ye tak? Macam yang korang leh tengok video kat bawah ni apa dia cakap pasal D300..selalunya pro photographer yang selalu pakai model ni..tak caya try la tanya mana-mana pro..mesti sokong punya la..lagipun tak rugi ambil..big investment..comes more money!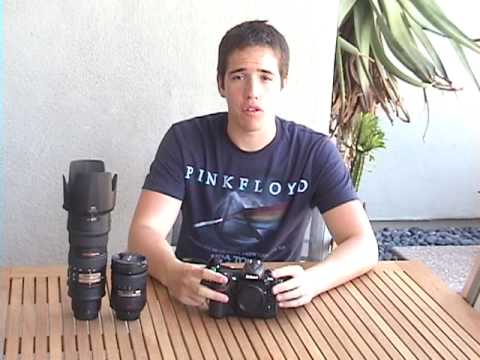 Apa yang membezakan D300 ngan D300s ni ye?

• 720p video recording
• Extra SDHC slot
• More Active-D Lighting controls
• Tweaked button layout
dan apa plak kata mat saleh tentang camera ni?
The D300s remains a capable, even impressive camera. I mean, it's not like it got worse: The D300 retains the same sensor, excellent 51-point autofocus system, fantastic chassis build quality and ergonomics—just about the same everything—as the D300, and it still holds up 2 years later, mostly.
Sumber:Nikon D300s Review
Ha..kalau korang dah tengok, ada rasa nak beli tak?Moh kita tengok sikit harganya kat sini, dan jenguk-jenguk la akaun bank korang kalau rasa nak sambar satu..yang ada ratus-ratus ribu kat dalam akaun tu rasanya pejam mata je beli..hahaa..kot yang ratus-ratus je ni yang pejam mata pegi bank..hahhaha
Tengok lagi apa yang best D300s ni..
Price (Body)
US: $1799
UK: £1499.99
EU: €1821
Body material
Magnesium alloy
Sensor
• 23.6 x 15.8 mm CMOS sensor
• DX format
• RGB Color Filter Array
• Built-in fixed low-pass filter (with self-cleaning unit)
• 13.1 million total pixels
• 12.3 million effective pixels
• 3:2 aspect ratio
Image processor
Nikon EXPEED
A/D conversion
14 bit
Image sizes
• 4288 x 2848 [L; 12.2 MP]
• 3216 x 2136 [M; 6.9 MP]
• 2144 x 1424 [S; 3.1 MP]
Image sizes (Movie)

*

• 1280 x 720 @ 24 fps 

*


• 640 x 424 @ 24 fps

*


• 320 x 216 @ 24 fps

*

File formats
• NEF (12-bit or 14-bit, compressed or lossless compressed RAW)
• NEF + JPEG
• TIFF
• JPEG (EXIF 2.21)
• AVI 

*


• Motion JPEG 

*

NEF compression
• Compressed 12/14-bit NEF (RAW, Lossless compressed):
• Compressed 12/14-bit NEF (RAW, Compressed): approx.
Lens mount
• Nikon F mount with AF coupling and AF contacts
• 1.5x field of view crop
Usable lenses
• DX AF NIKKOR: All functions possible
• D-/G-type AF NIKKOR (excluding IX NIKKOR lenses): All functions possible (excluding PC Micro- NIKKOR)
• AF NIKKOR other than D-/G-type (excluding lenses for F3AF): All functions except 3D-Color Matrix Metering II possible
• AI-P NIKKOR: All functions except Autofocus, 3D-Color Matrix Metering II possible
• Non-CPU AI NIKKOR: Can be used in exposure modes A and M; electronic range finder can be used if maximum aperture is f/5.6 or faster; Color Matrix Metering and aperture value display supported if user provides lens data
Dust reduction
• Self-cleaning sensor unit ('Clean image sensor')
• Image dust-off data acquisition (Capture NX required)
Auto Focus
• 51 focus points (15 cross-type sensors)
• Multi-CAM 3500DX
• AF working range: -1 to +19 EV (ISO 100, normal temperature)
• Contrast Detect in Live View (Tripod) mode
Movie Auto Focus

*

Contrast-detect AF on a desired point within a frame is possible (Tripod mode)

*

Lens Servo
• Single Servo AF [S]
• Continuous Servo AF [C]
• Manual focus [M]
• Focus Tracking automatically activated by subject's status in [S] or [C] AF
Focus Point
• Single point from 51 or 11 focus points
• Liveview (Tripod mode): Contrast AF on a desired point anywhere within frame
AF Area Mode
• Single point AF
• Dynamic Area AF [9 points, 21 points, 51 points, 51 points (3D-tracking)]
• Automatic-area AF
Focus Lock

Focus can be locked by pressing shutter-release button halfway (single-servo AF) or by pressing AE-L/AF-L button

AF assist
• Yes, lamp
• Range approx. 0.5 to 3 m/1 ft. 8 in. to 9 ft. 10 in.)
Exposure modes
• Program Auto [P] with flexible program
• Shutter-Priority Auto [S]
• Aperture-Priority Auto [A]
• Manual [M]
Metering

TTL full-aperture exposure metering using 1005-pixel RGB sensor
• 3D Color Matrix Metering II (type G and D lenses); color matrix metering II (other CPU lenses); color matrix metering (non-CPU lenses if user provides lens data; metering performed)
• Center-weighted: Weight of 75% given to 6, 8, 10, or 13 mm dia. circle in center of frame or weighting based on average of entire frame (8 mm circle when non-CPU lens is used)
• Spot: Meters approx. 3 mm dia. circle (about 2.0% of frame) centered on selected focus point (on center focus point when non-CPU lens is used)

Metering range
• 3D Color Matrix Metering: 0 to 20 EV
• Center-Weighted Metering: 0 to 20 EV
• Spot Metering: 2 to 20 EV
• At normal temperature (20°C/68°F), ISO 100 equivalent, f/1.4 lens
Meter coupling
CPU and AI
Exposure lock
Locked using AE-L/AF-L button
Exposure bracketing
• 2 to 9 frames
• 1/3, 1/2, 2/3 or 1 EV steps
Exposure compen.
• +/-5.0 EV
• 1/3, 1/2 or 1 EV steps
Sensitivity
• Default: ISO 200 – 3200 in 1/3, 1/2 or 1.0 EV steps
• Boost: 100 – 6400 in 1/3, 1/2 or 1.0 EV steps
Shutter
• Electronically-controlled vertical-travel focal plane shutter
• 30 to 1/8000 sec (1/3, 1/2 or 1.0 EV steps)
• Flash X-Sync: 1/250 sec (up to 1/320 sec with reduced GN)
• Bulb
DOF Preview
• Stop-down lens aperture by pressing button
• Activates modelling flash
White balance
• Auto (1005-pixel CCD, image sensor)
• Presets (seven) with fine tuning
• Manual presets (five)

*


• Color temperature in Kelvin (2500 – 10000 K, 31 steps)
• White balance bracketing (2 to 9 frames,1, 2, 3 MIRED steps)
Picture Control
• Standard
• Neutral
• Vivid
• Monochrome
Image parameters
• Quick Adjust: 5 settings (adjusts Sharpening, Contrast and Saturation by preset amounts)

*


• Sharpening: Auto, 10 levels

*


• Contrast: Auto, 7 levels

*

,
• Brightness: 3 levels
• Saturation: Auto, 7 levels

*


• Hue: 5 levels

*

Color space
• sRGB
• Adobe RGB
Viewfinder
• Optical-type fixed eye-level pentaprism
• Built-in diopter adjustment (-2 to +1m-1)
• Eyepoint: 19.5 mm (at -1.0m-1)
• Frame coverage 100%
• Viewfinder magnification approx 0.94x with 50 mm f/1.4 lens; -1.0m-1
Focusing screen
• B-type BrightView Clear Matte Screen II
• Superimposed focus brackets
• On-demand grid lines
LCD monitor
• 3.0 " TFT LCD
• 920,000 pixels

*

(VGA; 640 x 480 x 3 colors)
• 170° viewing angle
• Brightness adjustment
• 100% frame coverage
LCD Liveview
• Handheld mode: TLL phase-difference AF with 51 focus areas (15 cross-type sensors)
• Tripod mode: focal-plane contrast AF on a desired point within a specific area
Shooting modes
• Single frame
• Continuous Low [CL]
• Continuous High [CH]
• Quiet shutter-release [Q]

*


• Self-Timer (programmable)
• Mirror-up mode
Continuous shooting
• With built-in battery: up to 6 fps
• With AC adapter or MB-D10 pack and batteries other than EN-EL3e: up to 8 fps
• 12-bit RAW at full speed, 14-bit RAW only 2.5 fps
Self-timer
• 2, 5, 10 or 20 sec

*

Flash control
• TTL: TTL flash control by 1,005-pixel RGB sensor.
• Built-in Speedlight, SB-900, SB-800, SB-600 or SB-400: i-TTL balanced fill-flash and standard i-TTL flash
• AA (Auto Aperture-type) flash: Available with SB-900 or SB-800 used with CPU lens
• Non-TTL Auto: Available with Speedlights such as SB-900, SB-800, 28, 27, and 22S
• Range-priority manual flash; available with SB-900 and SB-800
Flash Sync Mode
• Front-curtain Sync (normal)
• Red-Eye Reduction
• Red-Eye Reduction with Slow Sync
• Slow Sync
• Rear-curtain Sync
Built-in Speedlight
• Manual pop-up with button release
• Guide number (ISO 200, m) approx 17 (manual 18)
• Guide number (ISO 100, m) approx 12 (manual 13)
Flash Accessory Shoe
ISO 518 standard-type hot shoe contact; Safety lock mechanism provided
Flash Sync Terminal
ISO 519 standard terminal, lock screw provided
Flash compensation
• -3 to +1 EV
• 1/3, 1/2 or 1 EV steps

*

Creative Lighting System

Advanced Wireless Lighting supported with built-in flash, Speedlight SB-900, SB-800 or SU-800 as commander and SB-900, SB-800, SB-600 or SB-R200 as remotes; Auto FP High-Speed Sync and modeling illumination supported with all CLS-compatible flash units except SB-400; Flash Color Information Communication and FV lock supported with all CLS-compatible flash units

Playback mode
• Full frame
• Thumbnail (4 or 9 or 72

*

images)
• One-touch zoom
• Slideshow
• RGB histogram
• Shooting data
• Highlight point
• Auto image rotation
• Image Comment (up to 36 characters)

*

Languages

*

• Chinese (Simplified and Traditional)
• Dutch
• English
• Finnish
• French
• German
• Italian
• Japanese
• Korean
• Polish
• Portuguese
• Russian
• Spanish
• Swedish
• Danish*
• Norwegian*

Connectivity
• USB 2.0 (Hi-Speed) Mini-B connector 
• HDMI Mini connector (Type C)

*


• Remote control 10-pin terminal
• PC Sync flash terminal
10-pin terminal

• GPS: GPS Unit GP-1 or GPS device compliant with NMEA0183 version 2.01 or 3.01 (requires optional GPS Cable MC-35 and cable with D-sub 9-pin connector)
• Remote control: via 10-pin terminal

Storage
• Type I CompactFlash memory cards (UDMA compliant)
• SD memory cards, SDHC compliant
Power
• Lithium-Ion EN-EL3e (7.4 V, 1500 mAh)
• Included battery charger MH-18a
• Optional AC adapter EH-5a / EH-5
• Optional MB-D10 battery pack / vertical grip
Vertical grip
• Optional MB-D10 battery pack / vertical grip
• One Rechargeable Li-ion Battery EN-EL4a, EN-EL4 or EN-EL3e or eight R6/AA-size alkaline (LR6), Ni-MH (HR6), lithium (FR6) batteries, or nickel-manganese ZR6 batteries
Battery monitoring
The LCD monitor on the camera back displays the following information
about the EN-EL3e battery:
• Remaining charge (%)
• No. of shots taken since last charge
• Battery life (5 stages)
Dimensions
147 x 114 x 74 mm (5.8 x 4.5 x 2.9 in)
Weight (no batt)
840 g (1.14 lb)
Weight (with batt)
918 g (2.2 lb)
Box contents

• Rechargeable Li-ion Battery EN-EL3e
• Quick Charger MH-18a
• Eyepiece Cap DK-5
• Rubber Eyecup DK-23
• USB Cable UC-E4
• Audio Video Cable EG-D2
• Camera Strap AN-DC4
• LCD Monitor Cover BM-8
• Body Cap BF-1A
• Accessory Shoe Cover BS-1
• Software Suite CD-ROM

Optional accessories

Multi-Power Battery Pack MB-D10, Wireless Transmitter WT-4, Magnifying Eyepiece DK-21M, AC Adapter EH-5a, Capture NX Software, Camera Control Pro 2
Sumbernya dari:http://www.dpreview.com/news/0907/09073007nikond300s.asp